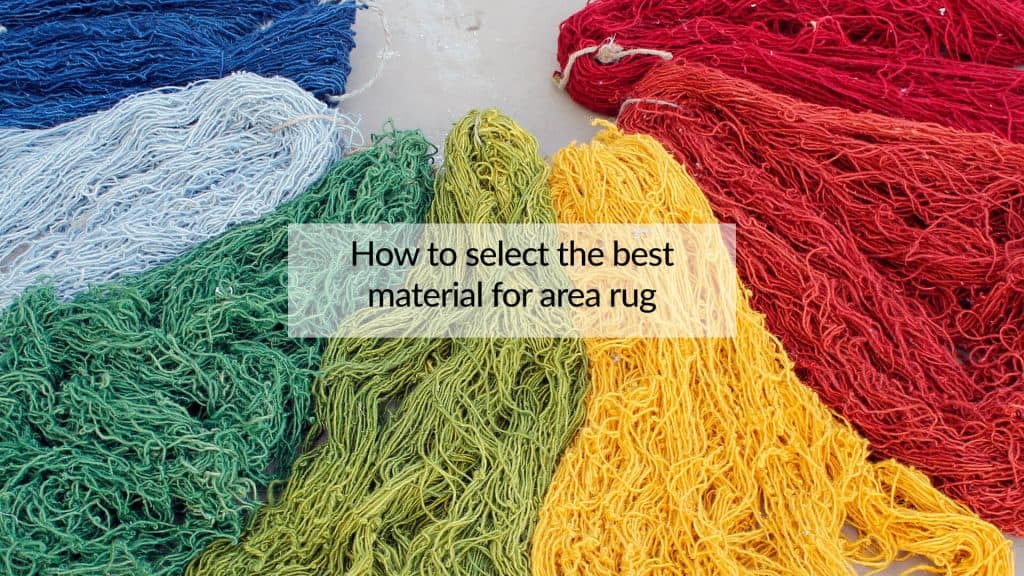 To Select 7 Best Materials for Area Rugs
Rug material determines the rug's durability, softness, quality, and beauty. Rugs are produced using a variety of materials, including natural and synthetic fibers. Handmade rug/carpet manufacturers use natural fibers to make rugs while machine-made carpets have synthetic fibers as the base. Let us see what the common materials used to manufacture rugs and what quality they give to rugs are:
Natural Fibers
It's a plant fiber obtained from the cotton plant. Cotton is the most common material used by the area rug manufacturers. The Star property of cotton is that it can be dyed easily. So, you can find many color options for cotton rugs. These budget-friendly rugs are soft, easy to care, washable in the washing machine and they don't shed much fiber like wool Rugs.
Wool is the second most common material used for rug manufacturing. Wool rug manufacturers use wool extracted from the sheep's fur to make rugs that are ultra-soft and much comfortable to walk around with bare feet. Due to the dense properties of the wool, wool rugs are resistant to stains.
Silk rugs are the most expensive among natural fibers. The rugs look much shinier and luxurious, adding a premiere look to your house. Since silk fibers are not durable, they can wear easily and hence they are mostly combined with wool to increase its durability.
Jute is an inexpensive version of natural fibers. Though the strands are coarser, they're soft to touch. The only drawback it comes with is that it can't tolerate extreme wet conditions.
Synthetic Fibers
Nylon is a popular, strong, and versatile synthetic fiber used for rug production. These fibers possess the capacity to come back to its original shape even if it is pressed under furniture's legs and is perfect for high traffic areas.
Polyester rugs are strong and durable, but less than nylon. They mimic the softness of some fibers and are less likely to get many wears.
This synthetic fiber is known to resemble the properties of natural wool. These are thinner than the wool yet soft and stain-resistant. These Rugs fade their color very slowly so they can be used both outdoors and indoors.