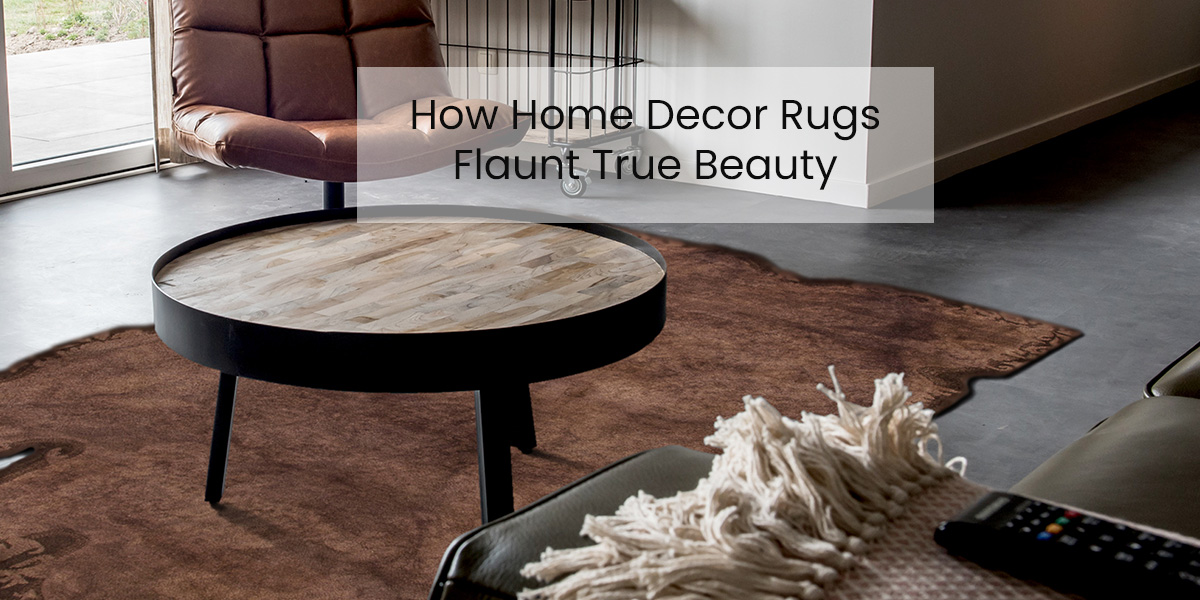 How Home Décor Rugs Flaunt True-Beauty?
Every sole person, dreams of a unique and alluring interior design. But they have to drop the plan, just because of exceeding the budget.
Most people go wrong in this circumstance. If you want to give an exclusive look at the interior of your dwelling, you don't have to spend an extra penny on the interior decorations. Then how?
The answer is very easy. You need to change your focal point on the collections of conventional accessories. This collection can transform your boring interior into an exciting one.  The rug can flaunt the true beauty of your living space.  Do you want to know how? Just go through the post.
This post discusses some ways to decorate the room with a rug.
Several ways to decorate the rooms with a Rug.
If you suddenly sense that your room is missing the former glamour, just a rug to it and the problem solved. Decorating the room with a rug is certainly a good idea, but there are many more things that need to be compiled with it. Interior designers can say in this way that Rug helps to complete your room by tying all the other decorating pieces together and creating visual pleasure.
One can use the rug to sharpen the corners of the room. 
You can use the rug in a different part of the room. You can use it in the living room, or dining space.  Rugs fit best in larger rooms or studio apartments.
You have the option to create a new look with a medley of rugs.
You can use a variety of rugs in the same room. For example, you can use 2 different rugs to give two different looks in the same room.  But be aware of the size, you should not use the same sized rug in a single space, it may visually cut the room into half. Always use different size rugs to establish a sense of compilation.
The rug will help to create a sense of harmony.
Always keep in mind, when you are using more than 2 or three rugs, the designs should complement each other. Or else it will end up with an unpleasant look affecting the harmony of the room.
Dressing up a wall with The rug.
Rug used to be the only floor product, but nowadays, you can use the rug in several ways. For example, you can use the rug to decorate your wall also. Hanging a beautiful, vibrant Rug on the wall can be a piece of attraction in your interior.
Closing Thought.
You may find many lavish and decorative items in the market that are quite expensive. But floor covering like Rugs and carpet doesn't demand so much investment and you can purchase them at a very affordable rate. Hence you can conjugate a lavish look to your interior without spending too much money.