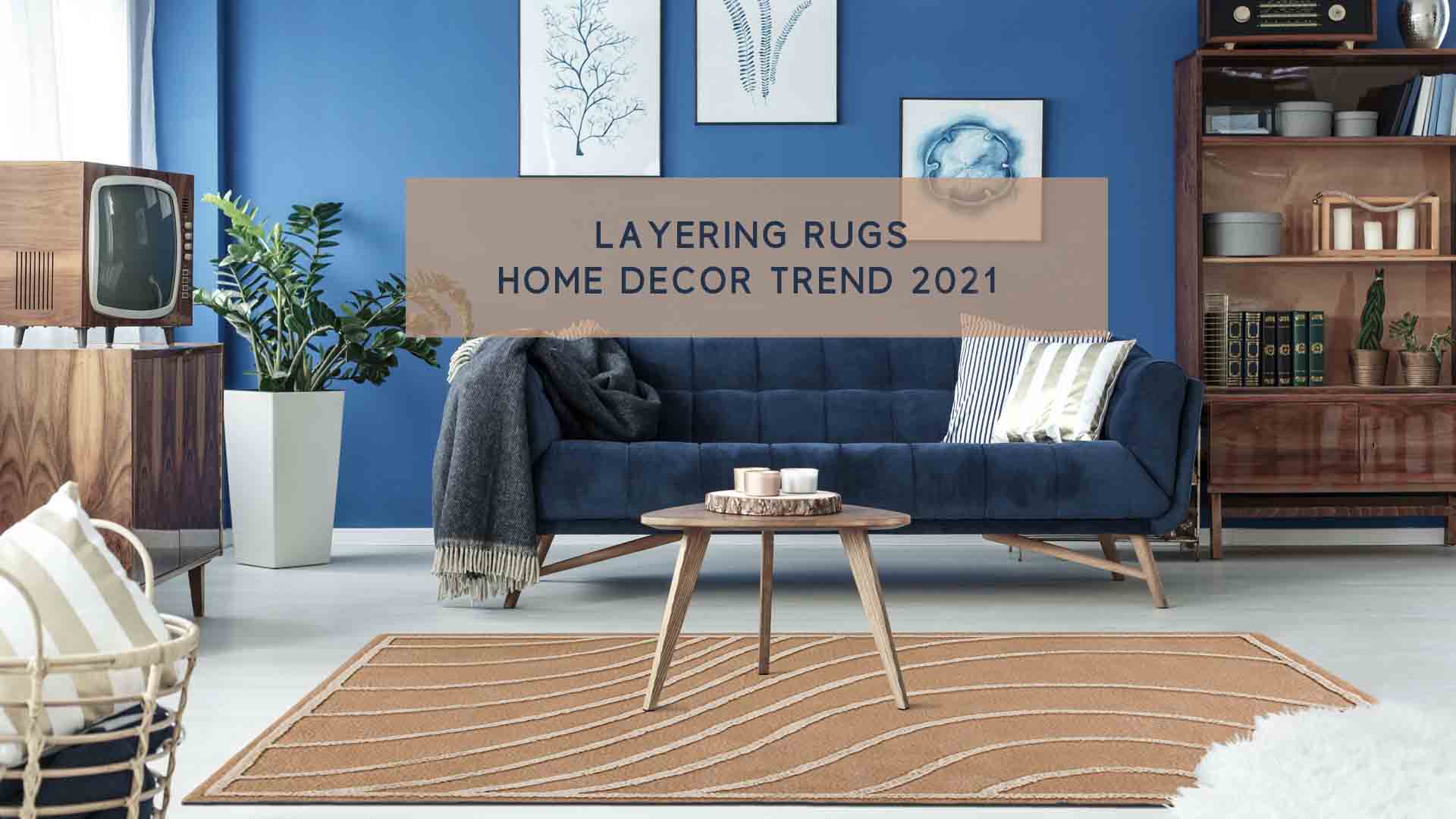 Layering rugs home décor trend 2021
Rugs symbolize coziness and warmth while using them for decoration was never thought before this trend arrived. The trend of decorating interiors with rugs blows the mind of the masses but was an incredible idea to bring about a new shade in the world of Décor. Layering Rugs have gathered their own acknowledging fame trend in the recent year 2021.
Look at Home Décor Trend 2021
Brush Up Wall-Wall Carpet with Layers:
Area rugs are best for drawing rooms as they are comparatively more furnished with couches, tables, and sofas. It adds a major urbanity to the sobour flair in the drawing-room. It gives you free-flying creativity in your environment.
Mixing Of Different Shapes Of Rugs:
Rugs can be of different shapes and sizes which can also get a place in the Décor style of layering rugs. It adds fun to the whole process. You can say a new dimension a better way. We can add a square or circular rug to a plain regular rectangular rug or carpet. They make a classic but timeless décor for dynamic living space and will instill an interesting vibrance with a vivacious combination to break the boredom.
Play with Textures:
We can also add vivacity to the boredom by adding new twists and turns, patterns, and designs. Clever layering can create an illusion of hinted color bombing. We can use a neutral fiber rug as a base and a jute rug which will create a fluffier effect unto the Shaggy base for a hint of exquisite sophistication. A handwoven jute rug can be used as an effective organic décor with a darker hue to go combination wise.
The pattern on Pattern:
For creating a major statement, we can use a patterned rug over another patterned one. We can use a neutral color patterned rug over a vibrant color patterned rug. Or we can experiment a different texture with different patterns layering one over the other. Giving a Moroccan finish to a Turkish beige pattern would get it to the height of cumbersome sophistication to a less furnished room prepared with fire place and showpieces.
Bold On Mix with Different Style:
Two different styles of rug can look pretty overwhelming when layered upon one another. Layering rug trend has got their way through thick and thin in weaving tone reaching to different styles updating with modern or eclectic spaces in home décor. An oriental rug with persion laid upon with black and white cheetah spots all over it can bring a wild temperament upon the bosom of the neutral living spaces in your house.
Conclusion:
We can add some more levels to this freaking great trend of 2021 by Different proportions. It can be a slight pixie of Bohemian tint with bigger rug carpets multiplying it with a bold variety of multicolored rugs. We can also express our bold vibrant like a canvas to create cohesiveness with seemingly chaotic but bigger accentuated patchwork to give an attachment of a warm look.